Roof Cleaning Merthyr Tydfil, Wales
Have you been searching for a roof cleaning company in Merthyr Tydfil, Wales? Our highly professional roof cleaners in Merthyr Tydfil are regularly out and about cleaning roofs for our customers.
Over time, your roof will become covered with moss, algae and litchens. These cause damage to the pointing and the tiles. Moss and biological growths eat away at the slate and tiles, damaging them and taking years off their life span. Also, when moss grows between tiles in the winter the moisture freezes and expands, causing the roof tiles to crack. Added to this, when wet, moss is extremely heavy causing added weight and strain to the structural strength of the roof.
Moss can also block downpipes and guttering and cause constant cleaning of debris from your patios and driveways, but this doesn't necessarily mean you need the excessive cost of a new roof.
Merthyr Tydfil Roof Cleaners
At All Pro Cleaning we use a smart and gentle process called Softwashing. This is the term widely used within the exterior cleaning industry. We use low pressure tools and specialist chemicals applied from working platforms or from the safety of the ground using high reach poles and tools. This prevents us from standing on your roof and causing any damage. Even though getting on your roof is a rare occurrence, it is sometimes required.
Roof Cleaning Process
Initially we need to carry out a survey to identify the biological growths and contaminants that are living on your roof, alongside a risk assessment to insure all health and safety requirements are followed.
We evaluate access requirements and cover up any plants and vegetation with suitable covering ready to remove the moss using high reach poles and tools.
We erect working platforms (if required) to access your roof which prevents any damage done by walking/standing on your roof.
We scrape and brush any moss free whilst making sure all downpipes and gutters are free from any blockages.
We brush the soft-wash chemicals into your roof using our specialist equipment. This is done so the Softwash gets to work killing all the biological growths that are living on your roof. This also resets the colour of your roof and enhances the kerb appeal of your property.
We rinse your roof with water and apply a biocide treatment which is very important if you don't want re-growth any time soon. These biocides lay dormant on your roof and will attack any re-growth as it happens for a 2-3 year period.

Get a Roof Cleaning Quote
We just need a few details from you to enable us to get back to you. Please fill in the form below and press the 'GET A CALLBACK' button.
Roof Cleaning Treatment & Maintenance
This is an inexpensive way of keeping your roof looking clean and moss free. It is not as labour intensive as your initial clean as the moss would've already been removed with the first visit. We recommend this a minimum every 2 years and it is done from the safety of the ground which insures no more excessive cost of working platforms and moss removal.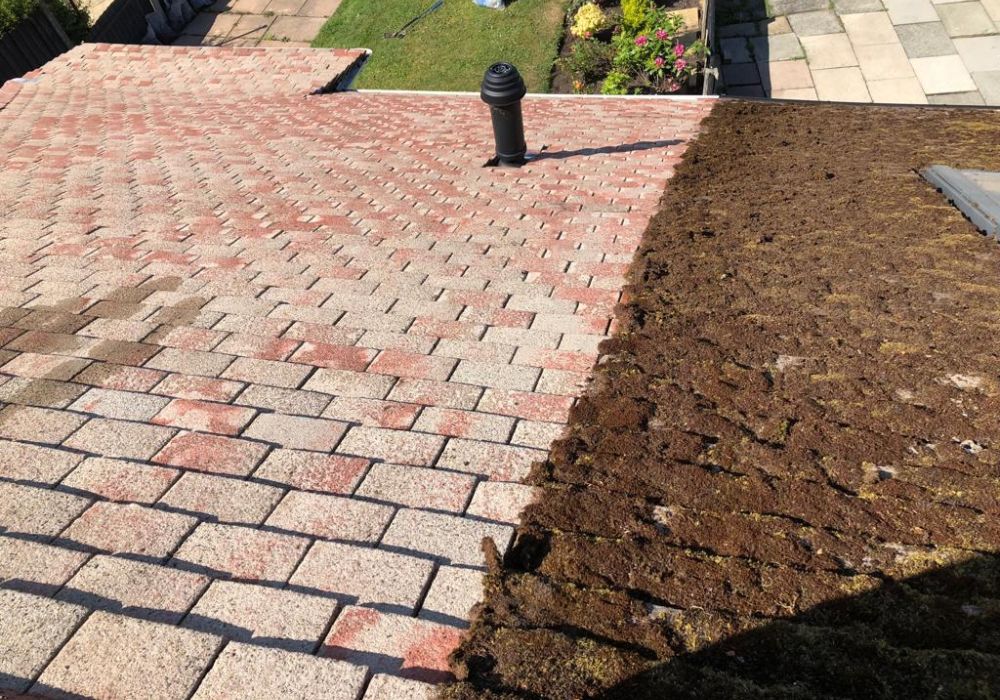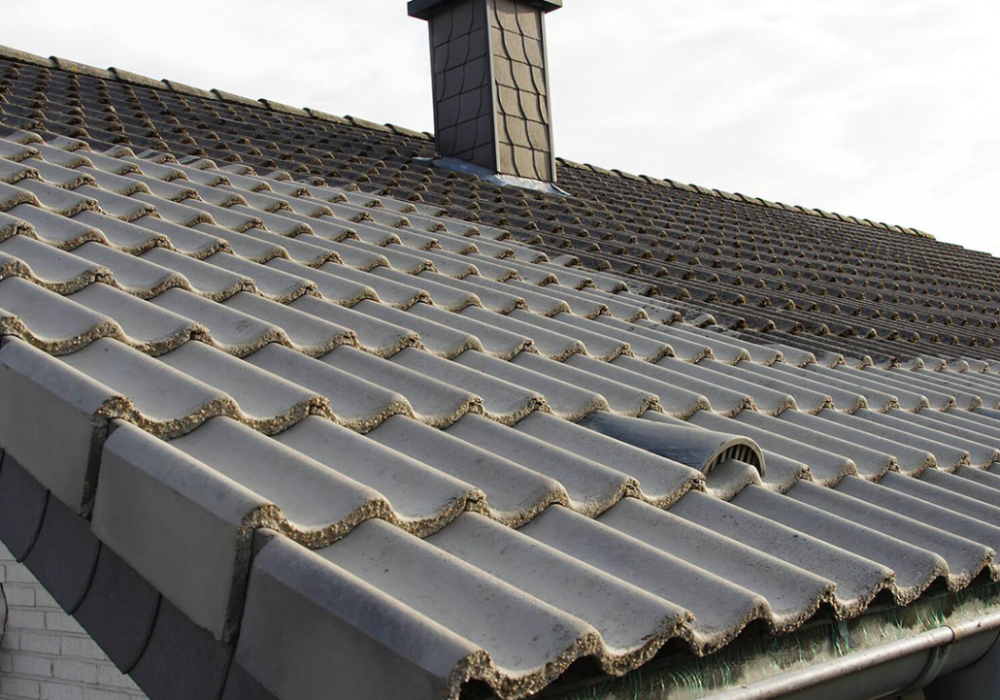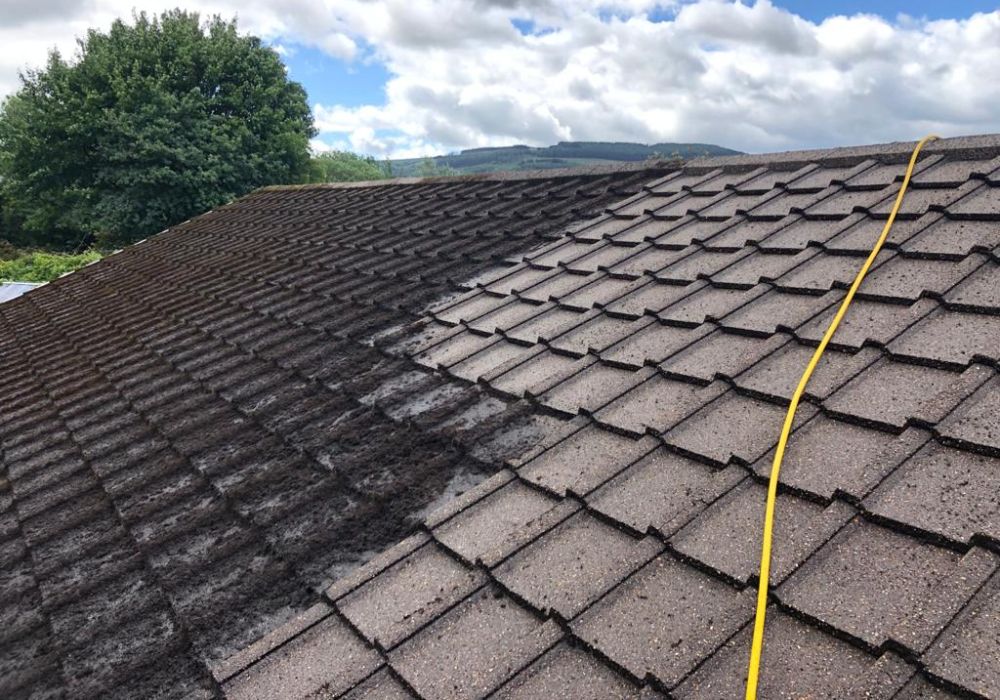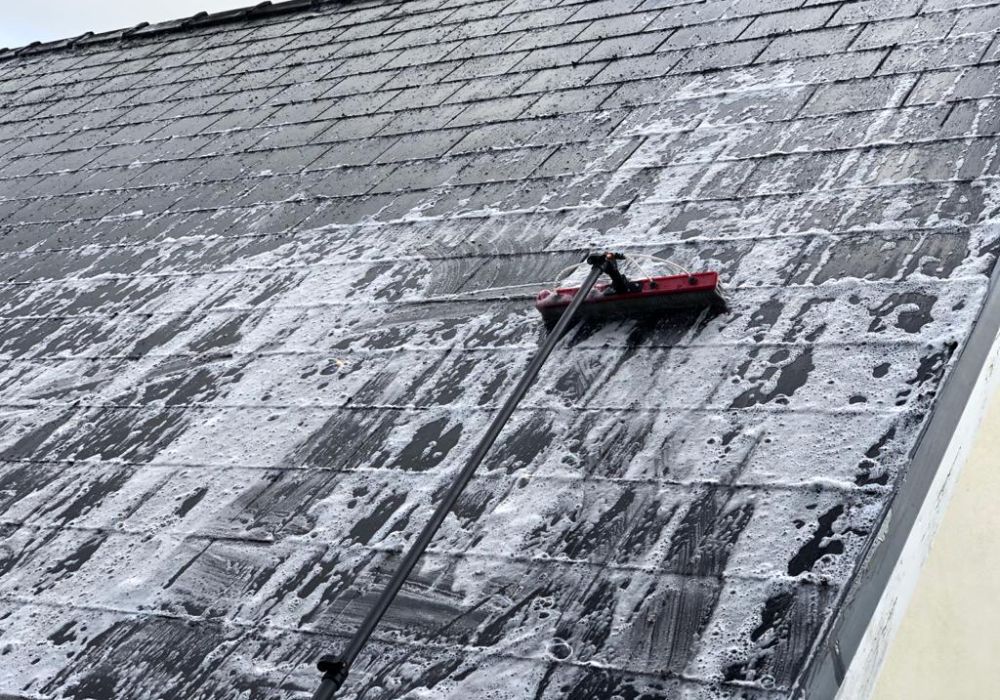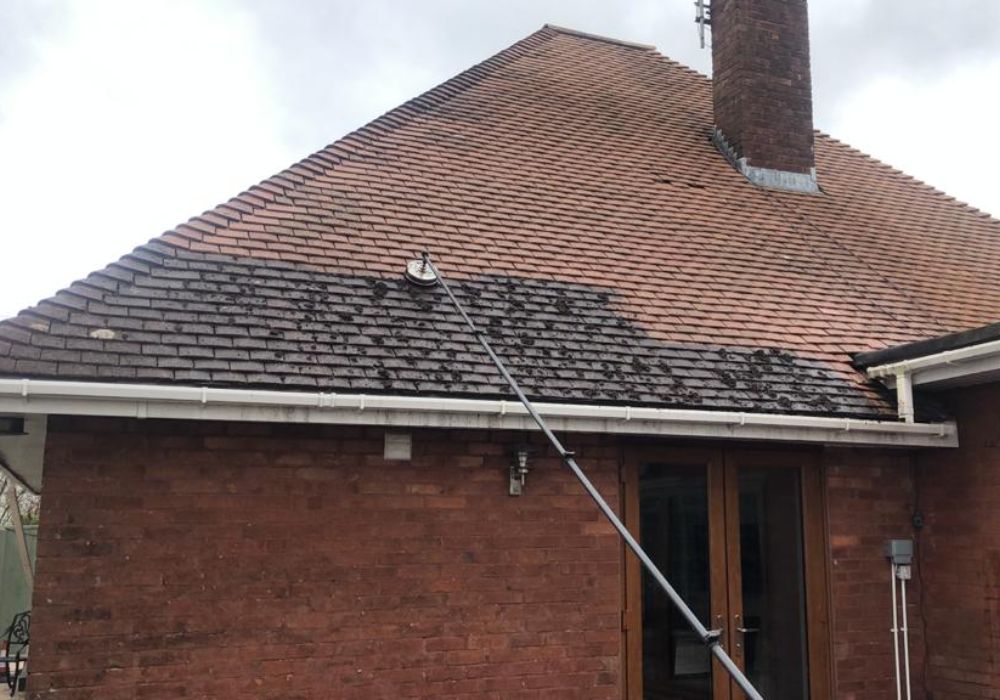 GET IN TOUCH
Speak to one of our team today. Request a callback by filling in the form on this page and we will get back to you as soon as we can.