Patio Cleaning Pencoed, Wales
Have you been searching for local, reliable patio cleaners in Pencoed, Wales? We have a team of highly skilled patio cleaners in Pencoed. Are you embarrassed about asking friends and family over to your house because of your dirty patio? Fed up of trying to clean your patio with a pressure washer and damaging it?
People spend a lot of money on their patio areas and don't want to be burdened with the constant maintenance of keeping their patios looking fresh and clean.
At All Pro Cleaning we can tailor your patio clean to your specific requirements. Jet washing can accelerate the growth of moss, algae, and lichens. Our Softwash chemicals can kill these at the root, stopping the re-growth. We also apply a biocide on completion which helps prevent new growth.
Pencoed Patio Cleaners
We often use a gentle and soft process of application which reduces damage to patios. This is applied with our brush or spray hoses. We then leave the chemical to work its magic and thoroughly rinse with fresh water. We also have the option of applying a biocide treatment which adds longevity to the clean and targets the re-growth of moss, algae and lichens for some time.
Get a Patio Cleaning Quote
We just need a few details from you to enable us to get back to you. Please fill in the form below and press the 'GET A CALLBACK' button.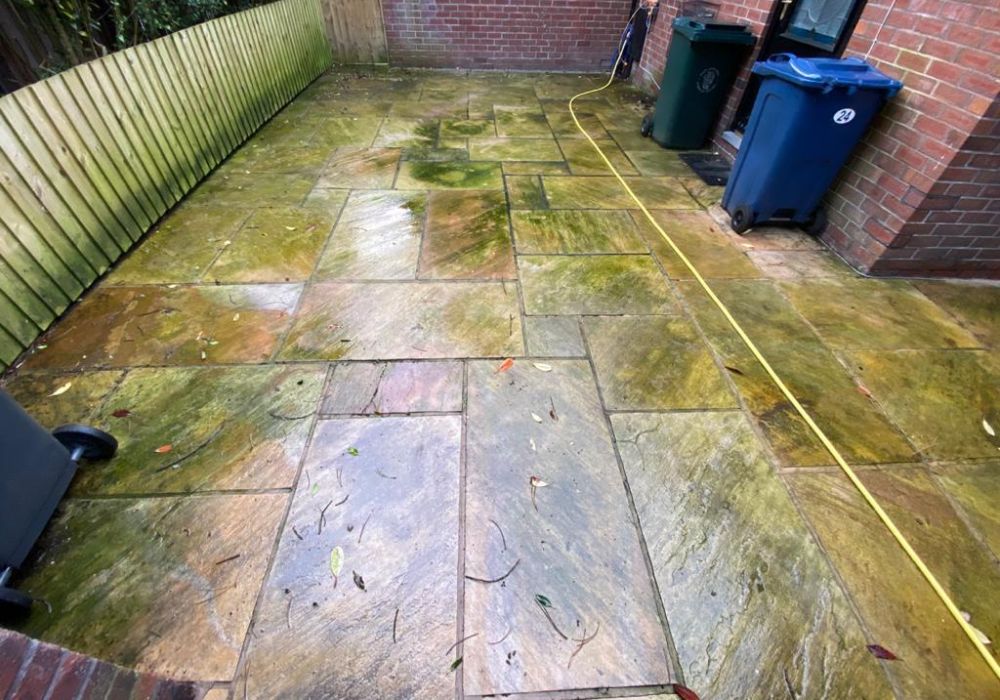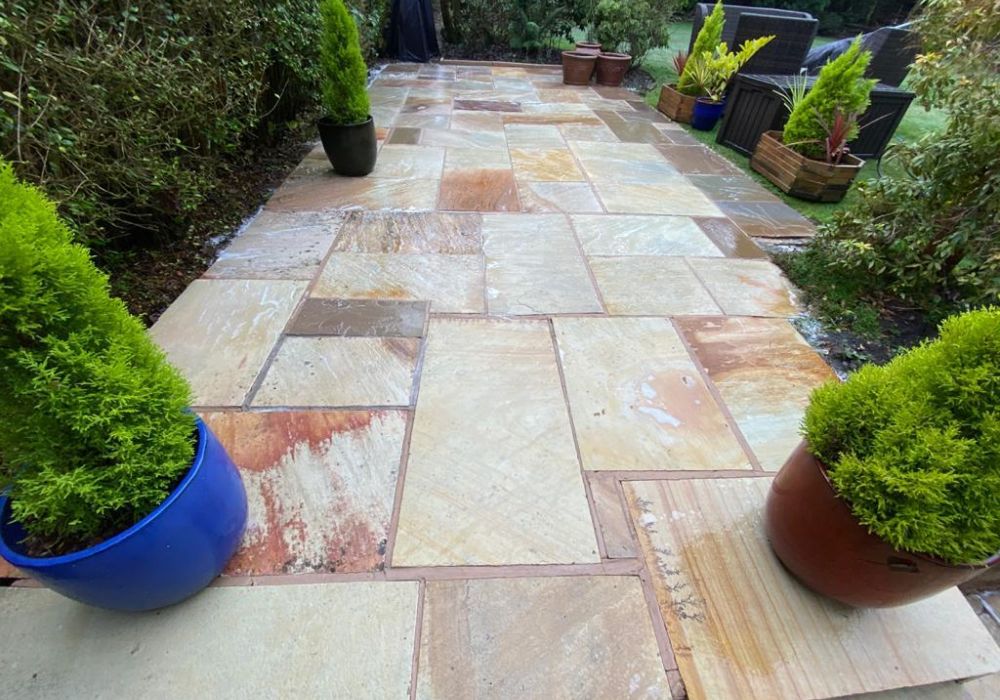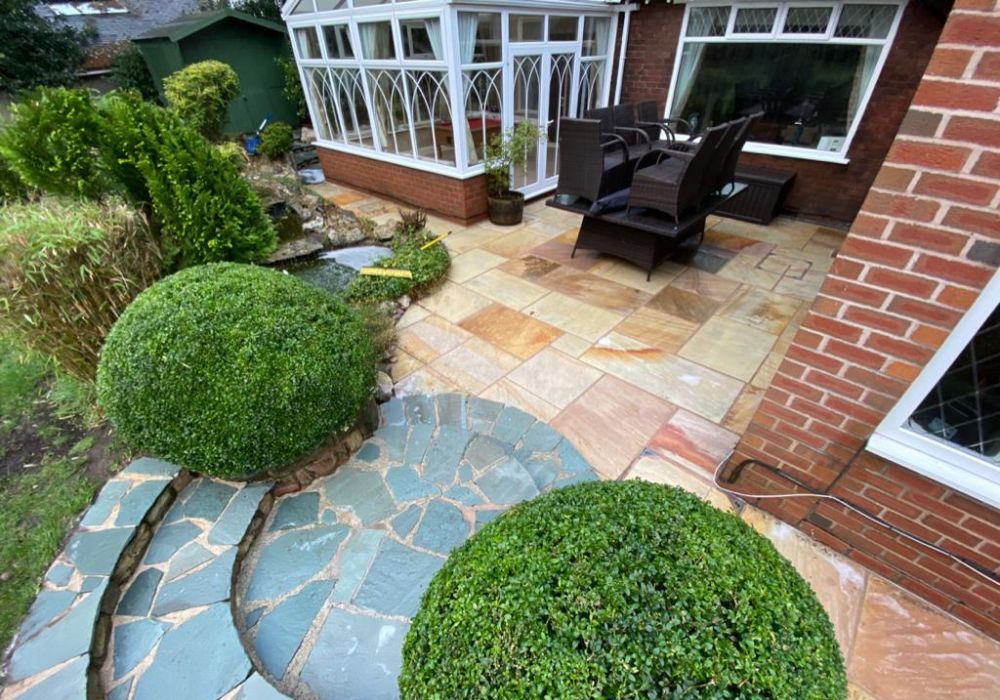 GET IN TOUCH
Speak to one of our team today. Request a callback by filling in the form on this page and we will get back to you as soon as we can.